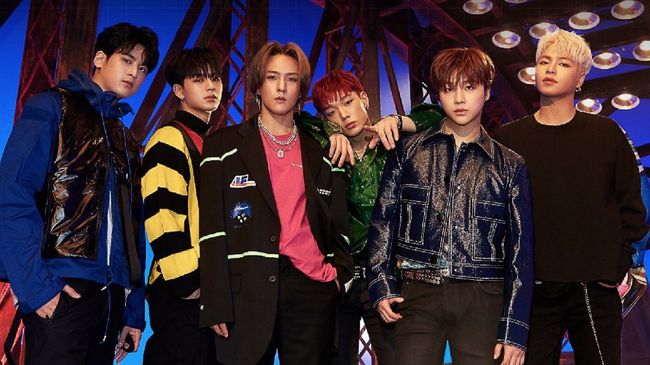 Jakarta, CNN Indonesia — iKON resmi merilis video musik terbaru, Dive, pada Kamis (6/2). Dive merupakan lagu utama dari mini album ketiga iKON yang bertajuk i DECIDE.
Dive merupakan lagu upbeat yang diberi sentuhan instrumen country atau folk di bagian awal dan chorus.
Dive menceritakan kerelaan seseorang untuk berkorban demi orang yang dicintai. Jalan berduri hingga keberanian untuk mati dinyatakan karena dibutakan oleh cinta.
"Apabila kamu api, aku akan menyelam di dalamnya. aku akan bilang ini hangat dan menyala-nyala," lirik chorus lagu Dive.
"Jika kamu jalan berduri. Aku akan bilang itu lembut dan membawa diriku ke dalamnya," nyanyi Jin-hwan.
Mini album i DECIDE berisikan lima lagu yakni Ah Yeah, Dive, All The World, Holding On, dan Flower.
i DECIDE merupakan album perdana yang dirilis iKON setelah leader Kim Han-bin atau B.I keluar dari YG Entertainment dan grup tahun lalu atas dugaan penyalahgunaan narkotika.
Kendati demikian, sentuhan B.I amat terasa dalam album ini. Hampir seluruh lagu album i DECIDE ditulis dan turut dibuat oleh B.I.
Dive merupakan salah satu lagu yang ditulis dan turut dibuat oleh mantan leader iKON, Kim Han-bin atau yang kerap disapa B.I. Selain Dive, B.I juga menulis lirik untuk tiga lagu lainnya yakni Ah Yeah, All The World, dan Holding On.
Sementara itu, Flower menjadi lagu perdana Kim Dong-hyuk atau DK debut sebagai komposer. DK bekerja sama dengan Bobby dalam menulis lirik lagu tersebut.
Sebelumnya, YG Entertainment menyatakan i DECIDE bakal memuat hasil karya member yang baru pertama kali menjadi komposer sejak debut pada 2015.
Sumber :
https://www.cnnindonesia.com/hiburan/20200206190124-227-472380/kerelaan-ikon-tantang-bahaya-dalam-video-musik-dive